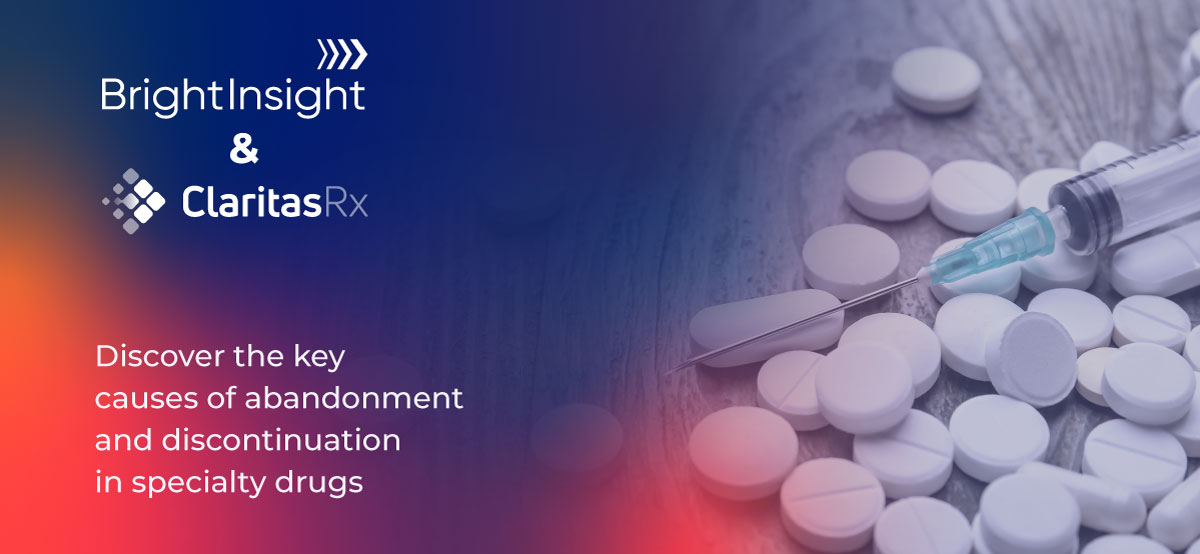 WHITE PAPER
Discover the key causes of abandonment and discontinuation in specialty drugs
Abandonment and discontinuation are significant challenges for biopharma companies, yet the reasons why aren't always known.
Claritas Rx & BrightInsights partnered to review 85 brands and patient journeys, in both life-saving and non life-saving therapy areas, with a focus on immunology. Using Claritas Rx platform to investigate specialty pharmacy data from across the country, led to finding out some of the major reasons patients stop (or never start) specialty drug therapies.
This white paper uncovers insights about:
Variation in conversion between life-saving and non life-saving therapies
Reasons for conversion issues (i.e. enrollment, patient onboarding, insurance coverage, funding and operations)
Variation within non life-saving therapies and immunology therapies
How companion apps powered by BrightInsight re-establish value
How data insights from Claritas Rx help pharma companies identify, validate and optimize solutions
Read the white paper to discover the key causes of abandonment and discontinuation in specialty drugs.
Then, learn more how Claritas Rx can help your company with your therapies.